Elkhart Tool & Die, Inc. was established in 1932. When the earliest of the recreational vehicles started being produced, there was an immediate need for an entry step to help RV'ers into their campers. ETD was there and we've been making the highest quality RV manual steps since. This has lead us to be considered one of the oldest RV supplier/manufacturers in the industry! We also specialize in continuous hinges and can cater to some of your special metal fabrication needs. You will find the vast majority of our parts at your local distributor or dealership. Dealerships can call us for a list of national distributors they can purchase from.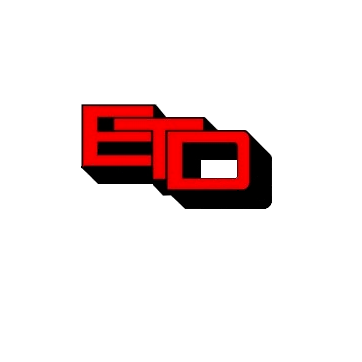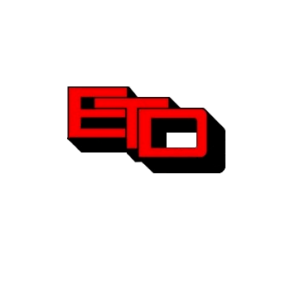 Elkhart Tool has been manufacturing the highest quality steps in the RV industry for over 60 years!
We are proud of the reputation we have built and continue to listen to our customers to improve our product line to meet the ever expanding needs of our customers.
With a large aftermarket sales market our steps can be purchased from many RV Dealers and on-line retail outlets.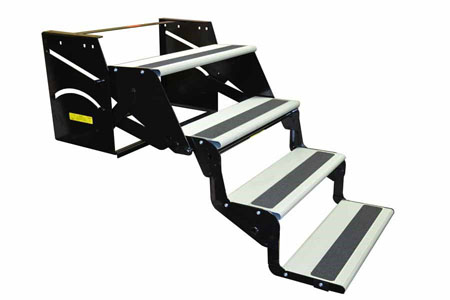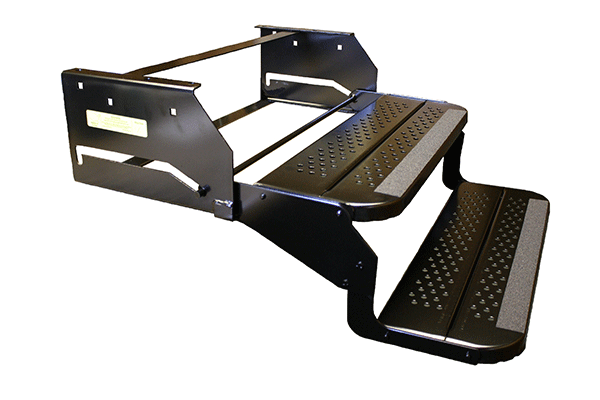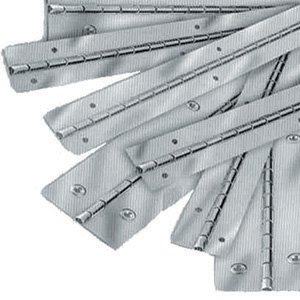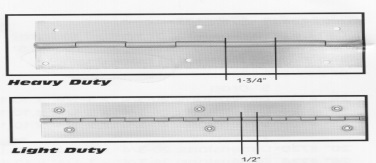 Our hinges are available in any desired length up to 15 feet and can be ordered with embossed or plain-pierced mounting holes. Steel and aluminum hinges can be powder coated in brown, black, or white finishes.
Steel hinges can also be zinc plated up to 10 feet. Leafs can be bent to desired specifications.
Stainless steel pinning for corrosion resistance and added durability is available.
Many sizes of steel and aluminum hinges are kept in stock for your convenience.
Contact us for stock sizes or for custom specifications.